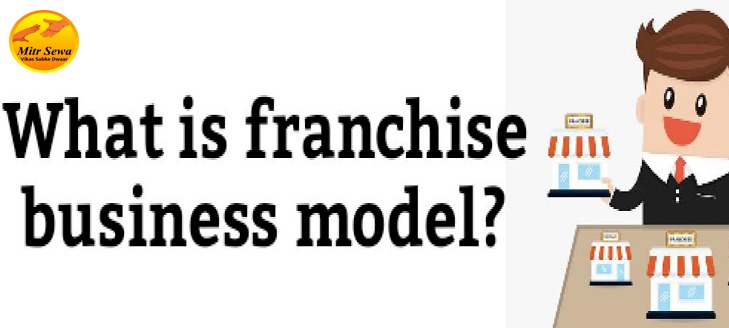 Mitr Sewa and Its Franchise Business Model
Hi, are you unemployed? If so, then do not worry? Because today in this article we will tell you the exact solution for your unemployment. We will notify you how you can easily earn 50000-60000 thousand rupees in a month.
If you think that we are going to tell you some shortcuts, then you are wrong. There are no shortcuts for success. Success always comes to those who deserve it. So, tighten your seatbelt, and let's go.
Today we will tell you about Mitr Sewa and its franchisee business model. Through which you can easily earn 50000-60000 rupees monthly.
Before going further deep into the business model, let's first gain some information about Mitr Sewa.
Mitr Sewa is an organization that has its headquarters in Lucknow. The organization is the brainchild of Mr. Prem Singh Azad, a prominent banker who successfully led various employment drives during his service tenure.
Today the organization is managed and run by a group of bankers and professionals. The company aims to employ the last man of society to make him financially independent.And within this short period, they had successfully achieved their goal.However, the organization aims to associate around 600000 Mitr Sewak by the end of 2026. What started with just a single man today has grown into a big Parivar of more than 3000 members.
Business Model of Mitr Sewa:
The business model of Mitr Sewa is straightforward. They offer their franchisee through Mitr Sewa Kendra. Once you get associated with them, you can avail of their seven services to earn money. The company has already developed the required infrastructure for these services and also has tie-ups with various companies. All you will have to do is to cater these services to the customers in your locality and earn massive profits/commissions through them.
Their Nine Services:
There are seven different services that one can provide to their customers through Mitr Sewa Kendra.
Women Empowerment:We at Mitr Sewa believe that proper development is impossible if the females of our society are not financially independent. Hence, our first program is dedicated to them. Through this program, the only aim is to provide employment opportunities to the women of the most isolated land. Various employment schemes run under this program.
Mitr Banking Service: This program is dedicated to the banking sector. Under this program, anyone can become a banker of their region by providing various banking services like opening an account, transferring money, and depositing cash. You can also earn a massive commission through insurance.
Mitr Suvidha: Mitr Sewa has signed a business treaty with India's best courier service provider. This allows Mitr Sewa Kendra, owner, to provide courier services through Kendra and earn commission on each successful sale.
Mitr E-Store: To promote vocals for locals, Mitr Sewa has launched its digital e-commerce portal. This portal will facilitate the small help groups by providing them a platform to sell their products to millions of people. On the other hand, Mitr Sewa Kendra owners can also sell all the available products to their customers. Various tie-ups have already been done.
Mitr Easy Store: Mitr Sewa also has a tie-up with one of the e-commerce giants Amazon, through which any Mitr Sewa Kendra can sell Amazon products through their shops. They will earn a good commission on every sale. Not only this, but they will also get a commission on making new customers.
Mitr Digi Portal: Out of all the services, this is an essential service. Through this, you can provide various day-to-day services to your customers like mobile recharge, DTH recharge, Railway tickets, Electricity bill payment, etc.
Mitr Wealth Management: Through this service, you can manage the wealth of your clients. To maximize their growth, we have already done a tie-up with one of India's best wealth management companies. There are various services like e-gold, SIP, Mutual Funds, NPS, e Loan, Insurance, etc., that can be provided directly to the customers.
Mitr Loan Referral: Through this service, disburse loans to various small and medium scale businesses in your locality without any complex verifications and earn a good commission on every loan.
If you also want to open your Mitr Sewa Kendra, you can contact your nearest regional office to get all information about the same. You can also write to us or even call us on our numbers.