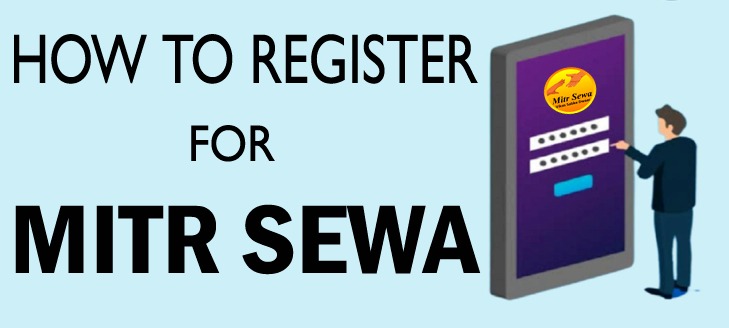 Mitr Sewa and Its Franchise Business Model
Mitr Sewa, through its various benefit programs, aimed to improve the living standards of the people. Mitr Sewa is an organization whose prime objective is to help people get financial independence and become self-dependent. It allows them to generate jobs in their surroundings.
Mitr Sewa provides a platform from where anyone can earn 50000-60000 rupees regularly every month. What makes mitr Sewa different from other companies already present in the market is their commission rates. They have one of the best commission rates available compared to others, which is a game-changer.
Mitr Sewa is more than a company. It is like a family, where they take care of your present and your future. Mitr Sewa opens NPS (National Pension Scheme) accounts on behalf of mitr sewak to secure their future.
So, that said, one question that may come to your mind is how to get associated with them.
Do not worry, as, in this article, we will cover all the essential points about registration with Mitr Sewa.
You can register yourself either as Mitr Sewak or as Field Executives.
The registration process is straightforward and quick. It is designed in such a manner that anyone can register themself without any hassle.
There are various ways through which one can register themself.
Offline Mode:
If you wish to apply offline, you will have to personally visit the Mitr Sewa office of your district/state. You can also contact the Regional Manager / Mitr Sewak of your locality.
Online Mode:
This is the most convenient method to get registered with Mitr Sewa. All you have to do is just follow these steps:
Visit the official website www.mitrsewa.in
Then click the contact option available on the website.
A form will appear in front of you. Fill out the form by providing your basic details like Name, Age, Mobile number. Do not forget to enter your state and the city as it will help us to process your application faster,
Please enter any query that you have in the description section.
Once you have done this, click the Send Message button provided at the bottom. Once done, then wait for the call from our representative, who will get in touch with you and complete your registration process.
If you do not get the call within seven working days, you may contact us through phone, mail, or social media.
Eligibility Criteria:
To get register with Mitr Sewa, you will have to fulfill the following eligibility criteria :
The applicant must be an Indian Citizen.
You must be above 18 years of age.
Minimum education qualification is 10th standard.
To open Mitr Sewa Kendra, you must know either English or Hindi.
Computer literacy is a must.
Must have a good internet connection.
Must have a shop either owned or rented in 100 sq feet.
Apart from the above requirement, there are some basic infrastructure that is must start the working, these includes
Desktop / Laptop with at least Windows 7 operating system.
Color Printer
Scanner is also required.
Web camera
Documents Required:
To apply for mitr sewak or field executive, you will have to submit the following documents to our representative.
Aadhaar Card / Driving license / Ration Card
Pan Card
Bank Passbook (FrontPage)
Passport Size photographs
Education Qualification Certificate
Computer literacy Certificate (if any)
Police Verification
Once you have applied for the registration, we will recommend that you keep the following documents handy before the visit of our representative, as this will help us expedite your application process.
Registration Fees:
As we know that nothing comes for free. Hence, you will have to pay a very nominal fee to get yourself registered to avail of the services. For Mitr Sewak, you will have to pay 2000+GST, and for Field Executive, you will have to pay 5000+GST.
How much time is required?
As soon as your documents are verified by our representative, you will get your login details. Through these login details, you will log in to the service portal from our website.
In case you feel any difficulties during login, then you may contact your representative for assistance.
Presently Mitr Sewa has its regional office in 25 states of India. So, what are you waiting for? Grab the opportunity before it's too late. Join today to secure your present as well as future.